Book now Online – Fast & Secure
Get the unparalleled best & most thorough housekeeping in the Greater Seattle Area!  We do things like polish your furniture, wax your floors monthly, rejuvenate & polish stainless steel – we do for our Clients what we would do for ourselves in our own homes!  No other Seattle housekeeping service does this. Now that's exceptional housekeeping!. See & Feel the Superior Difference! Seattle Area's Housekeeping at it's finest.  Live personalized pricing & real-time appointment scheduling in seconds – no waiting required!   (We cover a 15 mile radius of Bellevue which includes Greater Seattle)
Book a housekeeping service
Click 'book online' to select your service, location, date, and time.
Confirm booking
We'll instantly confirm your cleaning & send you text and email reminders.
We'll clean it
Sit back & relax. We'll do the dirty work so you don't have to!
See & Feel the Superior Difference! Seattle Area Housekeeping at its finest!
Book us anytime, from anywhere
Book online 24/7 or call us at 206-200-9536. Instantly schedule a confirmed appointment using our real-time availabilities as seen on our online SMART booking pages. Then we show up ready to revitalize your home and make it spotless & cozy.
Personalized pricing online
Book online or call us and instantly obtain personalized pricing specific to your unique cleaning needs. Book the cleaning YOU want! No more waiting for someone to call you back with a quote.
Safe, Insured, and Vetted
Our expert cleaners undergo a rigorous hiring process and are individually trained and vetted to ensure the highest level of security and safety. We are also licensed & insured so your home and our team are properly protected.
Secure, cash-free payment. Only you know the credit card numbers!
We accept all major credit cards and PayPal. Use our Live Pricing & Real-Time Booking Pages or call us at 206-200-9536. Regular Clients can also pay with cash or check on the day of service.
What Customers Are Saying About Us
Colleen Nelson "3 weeks ago Rob took extra care with my elderly dads apt and continues to provide quality biweekly cleaning with a special touch. We recommend Superior Housekeeping Service. SUPERIOR HOUSEKEEPING SERVICE (owner) 3 weeks ago Thank you Colleen! I've been enjoying working with you both. Your Dad's a pretty neat guy."
Jack O'Rion Barker "9 weeks ago I found Rob's Superior Housekeeping Service online and have hired him twice to do a deep cleaning of my apartment on Phinney Ridge. I couldn't be more pleased with his work. He is thorough and efficient, was on time and completed the job in a timely fashion. I have several antiques which he cleaned and cared for with expertise and finesse. I highly recommend Superior Housekeeping Service. SUPERIOR HOUSEKEEPING SERVICE (owner) 9 weeks ago Wow! I'm blushing! Thank you for the accolades….I enjoyed cleaning your home each time! And the antiques you've collected were a pleasure to care for. I enjoy making "pleasing improvements" for people and I'm very glad you're pleased. Thanks again!"
Carrie Kennard "11 weeks ago Rob helped with my office and move out clean at home. He was very responsive and did a great job at both places! SUPERIOR HOUSEKEEPING SERVICE (owner) 11 weeks ago Your responsiveness and your appreciation for good work was definitely a motivation for me to do an even BETTER job! You have been a pleasure to work with, and I'm grateful for your business."
Nupur Arora "8 hours ago We had to move out of our apartment and were not able to find any move out cleaning service on a short notice but they were able to accommodate our request on a weekend! We are extremely happy with the service they provided!! SUPERIOR HOUSEKEEPING SERVICE (owner) 12 hours ago Thank you! It was my pleasure to be able to help you in a bind! I hope you're enjoying your new place. Let me know if I can help out sometime!"
TroutHunterWa "13 weeks ago Great experience with Rob and my apartment is shining clean. SUPERIOR HOUSEKEEPING SERVICE (owner) 13 weeks ago I'm very glad to hear you were pleased with our work. I thought the wax job really made the floors "pop"! I'll look forward to working with you each month. Thanks again for the kind words!"
Nichole Maher "5 weeks ago  He is a nice man that has a good attitude and eager to get the job done. Nothing worth complaining about. Overall a nice job SUPERIOR HOUSEKEEPING SERVICE (owner) 4 weeks ago It truly was a pleasure taking care of your housekeeping, Nichole! I wish you all the best!"
Leave a Review
What was once Word of Mouth has transformed into online Reviews. There is no better advertising than a satisfied customer telling about their experience with a company and it's products or services. We'd be very grateful if you would take the time to leave us with a Review of our company.
Frequently Asked Questions
Where is your service area?
Our expert maids are available in the surrounding 15 miles from Bellevue . However, we are expanding our team and the area we cover every day so if you are not sure try booking online or call us. We'll confirm in seconds.
How do I book a home cleaning?
If you're online, simply select the service you want and click the Book Online button to get personalized pricing, schedule an appointment in real-time based on our actual availability, and receive a confirmation. It only takes 60 seconds. Use your smartphone, computer, or tablet. Or call us at 206-200-9536.
Do I need to be at home when you arrive for the cleaning?
That's entirely up to you! If you've got other things to do, just let us know how we can get access to your home. Some customers provide a garage or door code, others leave a hidden key outside. Let us know when you book online or when you call-in your request. Whatever works for you will work for us! Just let us know what method you're most comfortable with.
Do I need to supply the vacuum or cleaning products?
We come equipped with everything we need to make your home sparkle. But if you'd prefer that we use your cleaning products, just let us know when you book online or by phone.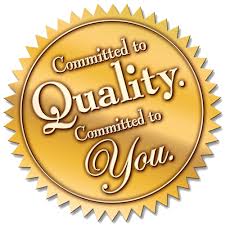 We deliver the unparalleled best & most thorough Housekeeping Service in the Greater Seattle Area and I back it up with a 100% Satisfaction Guarantee.
We do things like polish your furniture, wax your floors monthly, rejuvenate & polish stainless steel – We do for our Clients what we would do for ourselves in our own homes!  No other housekeeping service does this.  Our motto is:  "Be Exceptional!  Who wants to be average?"
See & Feel the Superior Difference!  Seattle Area Housekeeping at its finest.    (We cover a 15-mile radius of Bellevue)
As an affordable, cost-effective Housekeeping Service, I want to give back time to my Clients to do the things they love & enjoy doing, instead of housekeeping chores.  All the while providing exceptional housekeeping & attention to detail, with world-class customer service.
You have very little free time, so would you rather scrub the bathtub & shower? Or take the kids out for ice cream? Mop & Wax the kitchen floor, or take the dog on a walk to the park to throw tennis balls in "fetch"? Let me give you back your time with your family.  We'll mop the kitchen – you go to your son's baseball game.  Let us take housekeeping off your plate!
And like one of my Clients, her list of things to do at the office makes her bring work home to complete. Having me come clean every 2 weeks allows her to do that without sacrificing the cleanliness of her home.(And she makes a lot more money doing accounting than she would vacuuming and mopping!)
Superior Housekeeping Service is a gay owned & operated business that fosters diversity in it's client base and staff.
Come join my "family" of clients!  Experience the feeling of coming home to a freshly cleaned home that's spotless & smells great- and you didn't have to clean it!
Superior Housekeeping Service – Where Exceptional Service & Affordability Meet!