August 21, 2022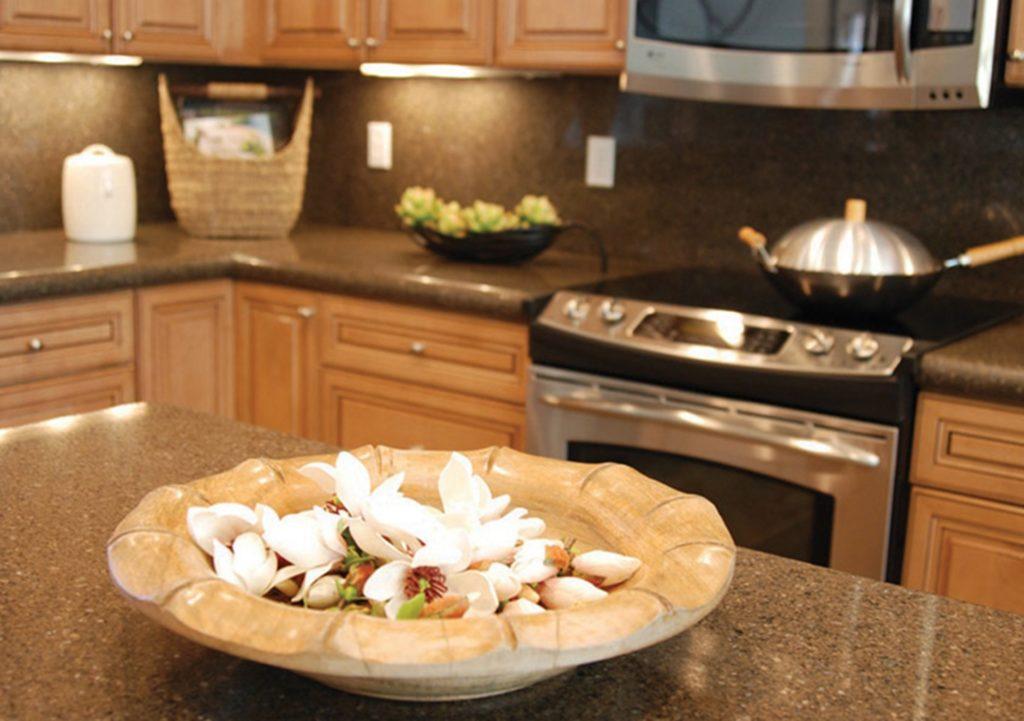 Your kitchen actually harbors more bacteria than any other room in your home and the type of countertops you have may be making matters worse. Recent studies have found that porous material countertops can harbor dangerous bacteria, such as E. coli.
A recent University of Arizona at Tucson study identified the kitchen as the most germ-contaminated area in the home. The study reported that countertops are one of five key "hot zones," or sites with the highest bacteria counts. These hot zones can spread infections when germs are transferred from a contaminated item (your kitchen counter) to your hands to your body.
A second study revealed that nonporous surfaces, such stainless-steel countertops are least likely to harbor dangerous bacteria, such as E. coli, when compared to other popular household countertop materials.
The study tested stainless steel, granite, plastic laminate, wood, tile and concrete surfaces to see which could be cleaned and sanitized most effectively. Each surface was contaminated with E. coli, washed and rinsed with soap and water, then sanitized with a vinegar and water solution. After the sanitizing procedure, the stainless-steel surface was left with the fewest number of microorganisms. The study found each countertop surface had a different capacity for resisting bacteria and easy cleaning. That's why stainless-steel sinks are so popular!
The study highlighted the fact that consumers need to consider wear-and-tear when selecting a countertop surface. After a few years, most porous surfaces, such as granite, laminate, marble, wood, concrete, tile and limestone wear down; lose their protective coating, scratch, and warp — all decreasing the ability to be effectively cleaned and sanitized.
With stainless steel being very limited as a household countertop solution, other nonporous materials such as quartz are becoming more and more popular with consumers as they try to combine healthier choices with the latest designs for their homes. Quartz surfaces are growing in popularity because although they have the beautiful appearance of natural stone, unlike granite, these surfaces never need to be sealed.
That's because Quartz countertops surfaces are not only highly scratch resistant, but also nonporous so they never need to be sealed. As a result, they show very little wear, will not promote the growth of mold, mildew or bacteria can be easily maintained for years.
Quartz surfaces are so hygienic they're an approved surface for food preparation by the National Sanitation Foundation. Unlike stainless steel, however, quartz surfaces bring strength, resilience and extraordinary beauty and elegance to your kitchen décor.
By: Rob Lebeck, Owner
SUPERIOR HOUSEKEEPING SERVICE, LLC
www.superiorhousekeepingservice.com
"Where Exceptional Service & Affordability Meet!"
206-200-9536