April 20, 2022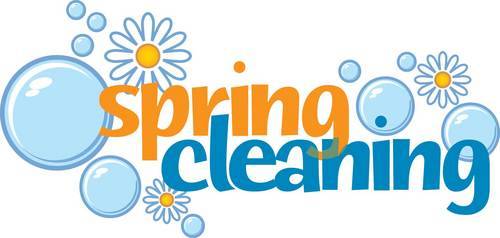 Spring Time Deep Cleaning? Come to the Deep Cleaning Experts at SUPERIOR HOUSEKEEPING SERVICE, LLC for a "TOP TO BOTTOM CLEAN!"
What is a Housekeeper's role? TO MAKE YOUR LIFE EASIER!!
We do things you don't like doing,
We do things you don't have time to do.
And we do things to make you look good 🙂

YOU DON'T REALLY LIKE CLEANING YOUR OWN TOILETS & SCRUBBING YOUR OWN SHOWER, DO YOU??

We'll come in armed with Scotch Brite kitchen scrubbers, disinfectant and mops ready to rid your home of pent-up bacteria, mold, mildew and a list of other maladies your home harbored all winter long. It's time for a "Top to bottom clean" that will give new zest and shine to furniture, we'll revitalize your stainless steel and give new depth to your furniture by using real "wood furniture polish". When's the last time you polished your furniture??? Leave it to us!
Down come the cobwebs, out goes the dirt and in comes the sunshine & happy smiles of your home's occupants!

Superior Housekeeping Service, LLC is a full-service housekeeping service located in Bellevue,
We service a 15-mile radius of Bellevue, including the Greater Seattle Area
FULL-SERVICE HOUSEKEEPING:
. Move In & Move Out Cleaning
. Deep Cleaning
. Standard Residential Cleanings

We provide "Professional Grade Housekeepers"!
Each one has been background checked and has at least 10+ years' experience in residential housekeeping.
They're ready for anything you can throw at them!
www.superiorhousekeepingservice.com
206-200-9536


WE CLEAN SO OTHERS DON'T HAVE TO!
SAVE 20% OFF your 1st Cleaning when you begin regular service (Weekly, Bi-Weekly or Monthly)
Monthly service 5% Off, Bi-Weekly service 10% Off, Weekly service 15% Off
SUPERIOR HOUSEKEEPING SERVICE, LLC
www.superiorhousekeepingservice.com
Where Exceptional Service & Affordability Meet!
You'll be glad you hired us – EVERY TIME!
206-200-9536