Tired of spending your weekends cleaning your house? Let us give you 10 to 15 hours of extra free time back each month to do what you love & enjoy!
Do you wish you had more time to relax and enjoy your home instead of constantly tidying up?
If so, bi-weekly or monthly professional house cleaning could be the perfect solution for you!
With regular service, you get 10 to 15 hours of free time BACK each month because "We'll take housekeeping off your plate!"
You can spend this time as you please…with friends and family, however!
And we back it with a Satisfaction Guarantee!
---
New Client Appreciation Discount: Receive 20% OFF your Initial Cleaning when you begin Regular Service!
(Weekly, Bi-Weekly, or Monthly)
Don't spend another day scrubbing your own toilets & showers.
Call now and get your cleaning date on our calendar!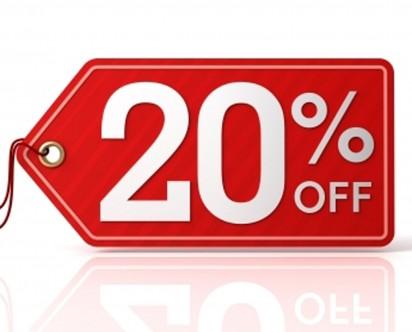 Click Or Dial Now
Business Hours:
Monday-Friday 8:00 am to 7:00 pm
Saturday 8:00 am to 6:00 pm
Superior Housekeeping Service, LLC
Bellevue & Greater Seattle Area
Prayagraj Gandhi
2023-04-08
Great service, Rob took care of everything I asked for and more. No complaints and will definitely use again.
Superior Housekeeping provided a valuable, and quality cleaning for my condo. They were attentive to details, and really focused on the deep cleaning, my heavily used oven, and hard to clean areas.
Michael Seattle
2023-01-03
Every crevice of my home is spotless! 10/10 as advertised! But hands down the most pleasant part of the experience is the owner himself(Rob). Extremely professional, communicative and thorough!
I hired this company for move out cleaning. Move out is a deep cleaning, I don't think deep cleaning was performed in house. Company suggested that they are faster and provide quality cleaning, I didn't see faster and quality in the job done. I have to clean kitchen and pantry shelves again myself. Calling another company next week for deep cleaning in the house again.
Let's face it, my place wasn't in the best of shape. It really needed a "make over"....and that's what Rob and his crew gave me. You got my home ready to sell and with plenty of time to spare. That was a concern of mine. Thanks for an amazing job guys!
Gary Alexander
2022-05-18
They were courteous and efficient. Did a great job! Gary
They made my house look like a new one. Wonderful experience!
Rob and his staff have been cleaning my 2 bedroom apartment for about two years and I am very pleased with their service. He takes pride in leaving the apartment both clean and polished and he is always willing to do little extras if I need them. During the time Superior Housekeeping has cleaned my home, I have had a hip replacement and breast cancer and Rob has helped keep me sane!
Booked Superior Housekeeping Service for a deep cleaning the day before Christmas. Rob was highly communicative, and he and the other cleaner (whose name I have forgotten :[ ) did a very thorough job on our house. A great stress relief before hosting Christmas at our place.

Our Experienced Cleaners
Hiring experienced cleaners to come to your home bi-weekly or monthly can offer several additional benefits over hiring a less experienced cleaning service. Here are a few of the key benefits of working with experienced cleaners:
Attention to detail: Experienced cleaners know how to pay attention to the little things that can make a big difference in your home's overall cleanliness and appearance.
Customizable cleaning plans: An experienced cleaning service will work with you to create a customized cleaning plan that meets your specific needs and preferences.
Use of professional equipment and cleaning supplies: Experienced cleaners will use professional-grade equipment and cleaning supplies that are specifically designed to clean and sanitize your home effectively and efficiently.
Flexibility: Experienced cleaners are flexible and can work with your schedule. They can come on your preferred date and time, whether weekly, bi-weekly, or monthly cleaning.
Trustworthiness: Experienced cleaners are reliable, responsible, and trustworthy. They are professionals dedicated to providing you with the best possible cleaning experience.
By hiring experienced cleaners, you can expect a higher level of service and attention to detail, a more personalized cleaning experience, and a greater sense of trust and reliability, which can give you peace of mind and allow you to relax and enjoy your home to the fullest.
WEEKLY, BI-WEEKLY, OR MONTHLY SERVICE IS THE ANSWER!
"We Clean So Others Don't Have To!"
We'll come in every week for busy households. We also offer 2 or 4 week schedules and keep your home spotless. While you are out doing the things you love & enjoy doing or handling your career.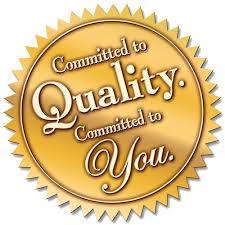 Mission Statement:
"WE DO FOR OUR CLIENTS WHAT WE'D DO FOR OURSELVES IN OUR OWN HOME"