November 7, 2021
I got in this business because I like helping people. I was a Caregiver for 11 years before this, and took care of an elderly friend and his home. The 20 some years before that I sold & repaired office equipment in Sacramento. Quite a journey from then!
I help the elderly who can no longer adequately take care of their homes, I help the busy career wife and family by taking housekeeping off their plates, and allowing them more time with each other and doing the things they love & enjoy. And I help people by doings things like the one I'm going to tell you about today.
I have a new Client I'll call "Susan". She has dealt with a psychological challenge called "Hoarding". And filled up her 2-bedroom apartment with tons of things of no value, really. Bottle caps, tons of papers of various kinds, etc.
And oddly, tons of books. The kitchen was unusable and looked like it hadn't been cleaned in 30 years. The refrigerator caked in dirt, stains and various food smears. We met online a Housekeeping Referral website called Networx.com in June. That was her first step in seeking help for an out-of-control situation. So almost 6 months later, she called me and told me she was ready to get her apartment cleaned.
It took 2 cleaning sessions and 13 hours of combined cleaning with 2 Housekeepers to excavate the apartment from garbage items and to clean and rejuvenate the kitchen, bathroom, living room and dining room. We really had our hands full. But that all cost money for Susan, and her funds weren't going to allow her to finish the job right away.
I'm a big softie and always feel tremendous compassion for the "underdog". I tried to imagine what I would do in her shoes and the terrible emotions and thoughts you worried others would have about you if they only knew.
After giving it quite a bit of thought, and I took into consideration the fact that she had ordered Monthly service to keep things up, I wrote her an email and told her I was going to GIVE her 2 hours of housekeeping service at NO Charge.
I can clean a 1 bedroom/1 bath apartment in 2 hours – the whole thing! Then I thought about it some more, and in an effort to bring this nightmare of hers to an end, I told her I would stay at her next (FREE) cleaning until the whole job was done.
7 years ago, through several misfortunes, I found myself homeless for a brief period of time. So I know what personal devastation feels like! Today I own a housekeeping service, giving back to the community that helped me when I needed it.
So I'm "paying it forward" in case I ever find myself in a bad situation down the road. For the peace of mind "Susan" will have, and the personal satisfaction I'll have for helping get her back on her feet, I know I've made the right decision to finish the job at no cost.
I'm an honest businessman and a guy who's always enjoyed helping others. I pride myself on giving Value to my clients by offering them things no other housekeeping service provides. I hope my transparency in this post goes to prove I'm a guy you can put your trust in to provide you with genuine, quality work. See my Google Business Profile https://g.page/r/CUTNTSXmhNj4EBA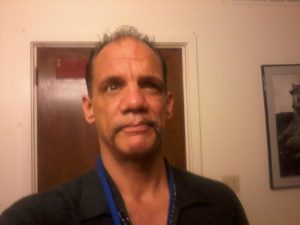 God Bless,