February 2, 2023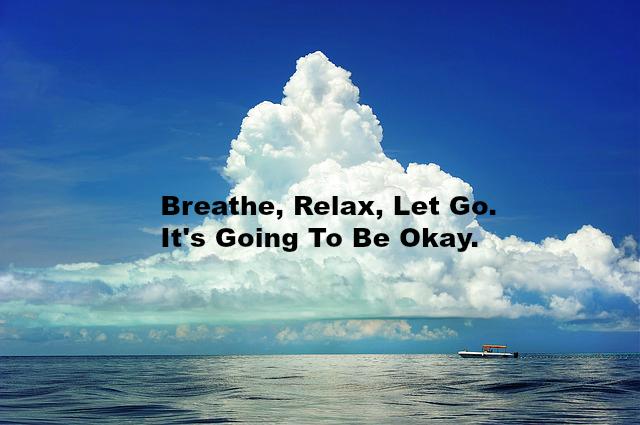 GO RELAX – LET US TAKE CARE OF YOUR HOUSEKEEPING!
Is your life going full tilt? Running here, running there? 112 things on your mind??
Concentrate on your career & the things important to you… Let us Housekeepers handle the housekeeping!…. it's what we do! We're your premier maid service for the Seattle/Bellevue area! We will keep the showers clean and toilets scrubbed like clockwork. Your sinks will look like mirrors! Your countertops will glisten! Let this area of your day go.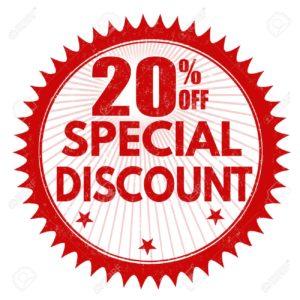 SAVE 20% OFF your 1st Cleaning when you begin regular service (Weekly, Bi-Weekly or Monthly)
1st time Client? We'll take $25 off the bill "just for trying us out!"
You need more FREE TIME, not more things to do! BI-WEEKLY OR MONTHLY SERVICE IS THE ANSWER! ***
We'll come in every 2 to 4 weeks and keep your home spotless. While you are out doing the things you love & enjoy doing or handling your career. What would YOU do with 10 to 15 hours extra free time a month?
YOU DON'T REALLY LIKE CLEANING YOUR OWN TOILETS & SCRUBBING YOUR OWN SHOWER ANYWAY, DO YOU??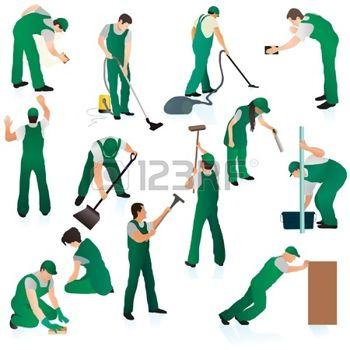 As our Mission statement says:
"We do for our clients what we'd do for ourselves, in our own homes!"
***WHY SETTLE FOR ANYTHING LESS?***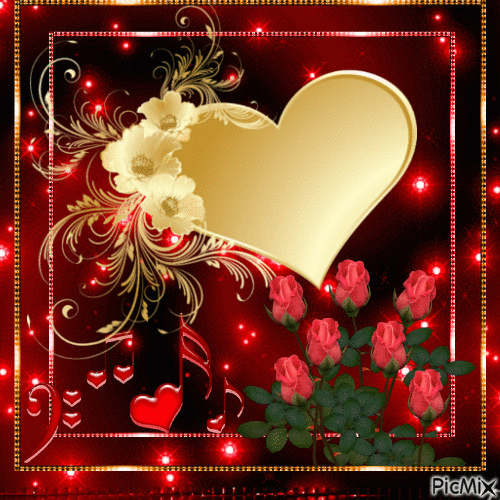 What is a Housekeeper's role? TO MAKE YOUR LIFE EASIER!!
1) We do things you don't like doing,
2) We do things you don't have time to do.
3) And we do things to make you look good ?
Superior Housekeeping Service, LLC is a full-service housekeeping service located in Bellevue, We service a 15-mile radius of Bellevue,
Monthly service 5% Off, Bi-Weekly service 10% Off, Weekly service 15% Off
WE CLEAN SO OTHERS DON'T HAVE TO!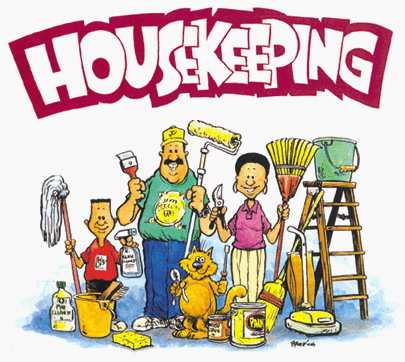 FULL-SERVICE HOUSEKEEPING:
• Standard Residential Cleaning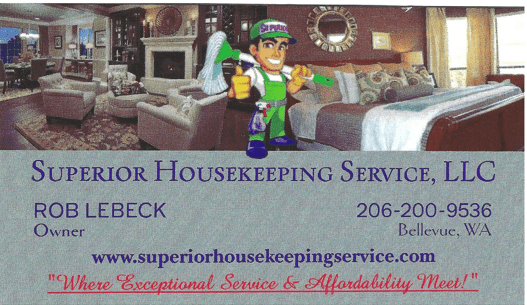 SUPERIOR HOUSEKEEPING SERVICE, LLC
Where Exceptional Service & Affordability Meet!
www.superiorhousekeepingservice.com
206-200-9536