April 17, 2022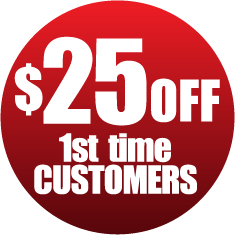 Are you being pulled in 12 directions at once? Work? Kids? Household finance? Are you being robbed of your precious free time by housekeeping chores, instead of relaxing or spending time with your family? We have the solution: Bi-Weekly service! Let us take housekeeping off your plate!

Aren't you tired of cleaning your own toilets & scrubbing your own showers? You've earned the right thru your career to delegate that to us! Let us take housekeeping OFF YOUR PLATE!! We clean so others don't have to!

We'll come in every 2 or 4 weeks and scrub your shower/tub, clean your toilets and get your home brilliantly clean. Get 8 to 12 hours extra free time and go take the family out to dinner, take the dog for walks, go take a day trip! Because you won't be doing housekeeping anymore! We will handle ALL of your housekeeping chores for you. Standard Residential Cleanings twice a month is your key to extra free time.

Get the unparalleled best & most thorough cleaning services in the Greater Seattle Area!
We do things like polish your furniture, wax your floors monthly, rejuvenate & polish your stainless steel
We do for our Clients what we would do for ourselves in our own homes!
No other housekeeping service does this.

NEW CUSTOMERS!
First time you've ordered a cleaning? Take $25 OFF your 1st cleaning!
Just for giving us a try, we'll take $25 off the bill!

You'll be glad you hired us – EVERY TIME! We guarantee it!
Each Housekeeper is background checked and has over 10 years' experience,
so they're ready for anything you could throw at them!

(We cover a 15-mile radius of Bellevue which includes the Greater Seattle Area)
206-200-9536

SUPERIOR HOUSEKEEPING SERVICE, LLC
Where Exceptional Service & Affordability Meet!
www.superiorhousekeepingservice.com
206-200-9536

Monthly service 5% Off, Bi-Weekly service 10% Off, Weekly service 15% Off

[email protected]
www.superiorhousekeepingservice.com