May 6, 2023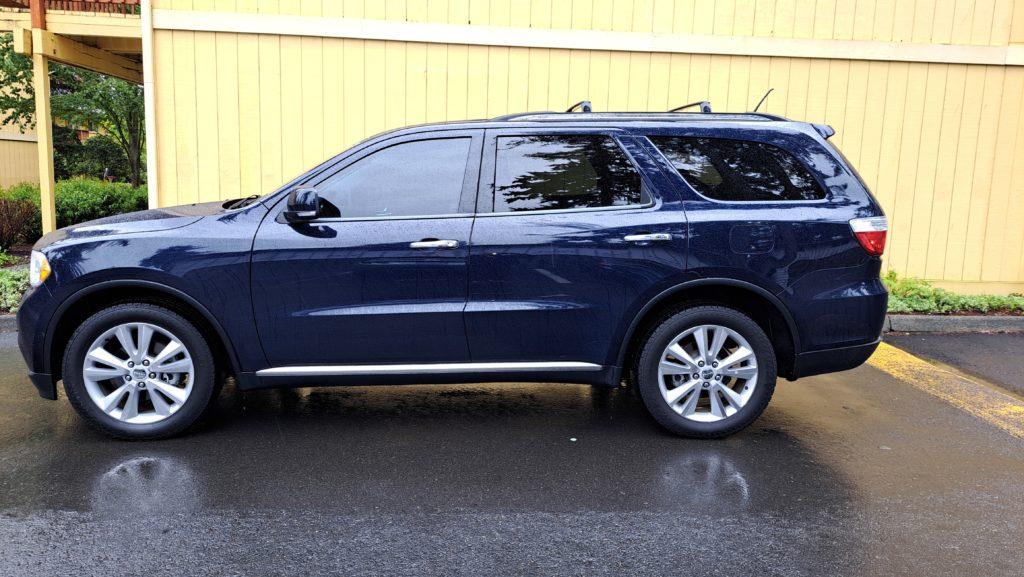 New Service Vehicle!
The latest addition in my "stable" of cars: 2013 Dodge Durango Crew AWD seats 7. It debuted with my favorite client (and one I've had the longest), Carlee. It has navigation, phone, stereo and heat/cool system all in a "command center" in the center of the dash. ELECTRIC LIFT GATE makes putting away our equipment a breeze. It even has a DVD player in the backseat! Heated seats in the front, not surprising. But this has HEATED SEATS in the backseats! And it's supposed to get 22 mpg on the highway, which I"m pleased about.
It's smaller than the generation that proceeded it (I have one of those too, 2005 Durango) but it's very well appointed, and even though it only has a 6 cylinder engine, it has plenty of power & speed.
The old Dodge Durango, 2005, was showing it's age to a degree and was pretty expensive to run. It has a 4.9L engine, just down from the HEMI engine I have in my Dodge Charger. And gas is WAY expensive, so cutting costs was part of the reason for this purchase.
This vehicle has every bell & whistle out there, I think: DVD in the rear passenger area, navigation, back up camera, etc. Now I have the job of transferring everything from the old truck to the new so I can begin taking cleaning jobs with it!