February 1, 2022
SEE & FEEL THE SUPERIOR DIFFERENCE:
SUPERIOR HOUSEKEEPING: SEATTLE'S FINEST IN HOUSEKEEPING!
Are you going in 12 directions at once and have no free time?
**BI-WEEKLY OR MONTHLY SERVICE IS THE ANSWER! ***
We'll come in every 2 to 4 weeks and keep your home spotless, comfortable & organized, while you are out doing the thing
you love & enjoy doing. "We clean so others don't have to!" What would YOU do with 8 to 10 hours extra free time a month?

SAVE 20% OFF your 1st Cleaning when you begin regular service (Weekly, Bi-Weekly or Monthly)

We do for our Clients what we'd do for ourselves in our own homes.
We offer a value no other cleaning company can match.
See & feel the Superior Difference!
www.superiorhousekeepingservice.com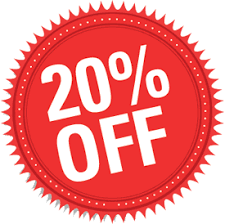 • Other housekeeping services mop your floors. We mop plus wax them once a month, flooring type permitting
• Other housekeeping services dust your furniture. We use furniture polish & polish your furniture!
• Other housekeeping services clean your stainless steel. We clean it, rejuvenate it & polish it with
• Weiman's Stainless Steel Polish!
• We also shop the competition several times a year to stay competitively priced!
WHEN YOU GO ON PRICE ALONE, YOU'RE NOT COMPARING APPLES & APPLES.

206-200-9536

You'll be glad you hired us – EVERY TIME!
Each Housekeeper is background checked and has over 10 years' experience! So they're ready for anything you can throw at them.
We service a 15-mile radius of Bellevue, including the Greater Seattle Area 206-200-9536
▪Standard Residential Cleanings ▪ Residential Deep Cleanings ▪ Move Out Cleanings

SUPERIOR HOUSEKEEPING SERVICE, LLC
Where Exceptional Service & Affordability Meet!
www.superiorhousekeepingservice.com
206-200-9536

Monthly service 5% Off, Bi-Weekly service 10% Off, Weekly service 15% Off

[email protected]
www.superiorhousekeepingservice.com