I strongly recommend a Residential Deep Cleaning for your Initial Cleaning and then Standard Residential Cleanings for the following months. We hit on so much more in a Deep Cleaning and it brings your home to the elevated standards we demand of our own homes. Deep Cleanings include things like Baseboards, Cupboards, Cobwebs, Air Vents, Exhaust Hoods, window sills, light switches, door frames & window casings, etc. Standard Cleanings do cover a lot of cleaning areas as well. Deep Cleanings just get into those areas you seldom use or need to clean, except a few times a year.
We deliver the unparalleled best & most thorough cleaning services in the Greater Seattle Area and I back it with a 100% Satisfaction Guarantee. We also provide services no other housekeeping service provides. Things like polishing your wood furniture to bring out the natural beauty. And the results are huge and very pleasing! Imagine all of your furniture GLEAMING with a beautiful shine! We clean, rejuvenate and polish all stainless steel so it looks brilliant and brand new! And if your flooring allows, we wax your floors monthly to maintain their luster. The end result is what we're working for – a home that is beautiful to look at and be in. NOT just "ok" to look at. – We do for our Clients what we would do for ourselves in our own homes! No other housekeeping service does this.
What's Included In A Residential Deep Cleaning?
A deep cleaning is a highly detailed and intensive cleaning of your home. If it's been more than 6 months since you've had your home professionally cleaned, we recommend starting with a deep cleaning to really get your home sparkling clean. Our cleaners will pay extra time and attention to the little details throughout your home so you can focus on other things in your life.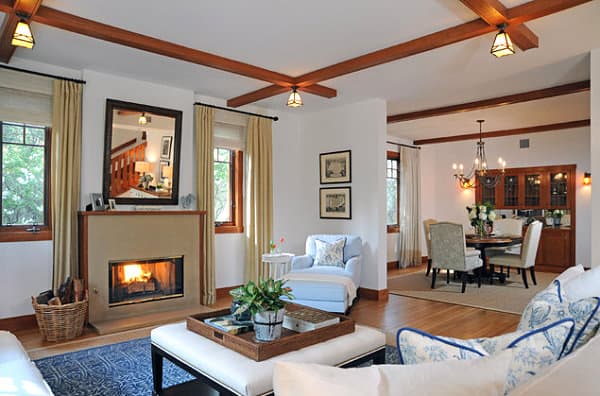 When's the last time you deep cleaned your home? Cleaning is tiring and we know how difficult it is to set aside 2-3 hours of your day to deep clean your home. It's important to do a deep cleaning every few months to keep your home looking sharp, in addition to reducing illnesses by removing the germs and bacteria from your home each cleaning. Here is what you can expect during your deep cleaning with SUPERIOR HOUSEKEEPING SERVICE, LLC
All Rooms
Clean baseboards
Clean mirrors
Dust window blinds
Dust ceiling fans, lamps and light fixtures
Dust all horizontal surfaces
Take out the trash
Vacuum and mop floors, wax monthly
Vacuum all rugs and carpeted areas
Polish all wood furniture
Dust all door casings, molding, picture frames, art objects
Clean doors of finger prints & smudges in "reach zone" of all doors & door frames
Bathroom
Clean countertops, backsplash and sinks
Clean cabinet exteriors
Clean toilet and surrounding areas,
Scrub/sanitize bathtubs & showers
Clean and wipe door handles, light switches
Spot clean walls, baseboards
Vacuum and mop floor
Polish all water fixtures
Apply "acid bath" to shower/tub to remove all soap scum and build up.
Kitchen
Clean outside of all appliances including refrigerator, stove, and dishwasher
Clean inside and outside of microwave
Clean cabinet exteriors
Clean countertops, backsplash, and sink
Vacuum and mop floor, wax monthly
Clean & sanitize sink, backsplash, faucets
Clean, rejuvenate and polish all stainless steel
We deliver the unparalleled best & most thorough cleaning services in the Greater Seattle Area and I back it with a 100% Satisfaction Guarantee. If you are not completely satisfied with our cleaning, we will be back within 48 hours to "touch up" the cleaning at absolutely No Charge. We will "Make it right" by cleaning the home until it's at the level that you're completely satisfied at the end. The end result will be a brilliantly shiny home and a huge smile on your face!
Click Book Online to set up an Residential Deep Cleaning