Moving? Leave the cleaning to us! We will rejuvenate your old place to look like new again! Let's face it, when you're moving you have so much riding on how your old place looks once you're gone!
If you're a Renter, you have hundreds to thousands of dollars in a Deposit you want back! You probably owe it to your NEW apartment complex!
If you're a selling home owner, the condition of the home when the buyer moves in is critical! If you don't live up to your end of the bargain, he could cancel the sale! Delay it! A whole number of things. You need a housekeeping service that is tried and true – one you can depend on for cleaning excellence!
Moving out of one home and into a new one (that you have yet to get familiar with) is stressful, to say the least!
Getting one moved out of and cleaned, and getting the other furnished like "home".
You have to be out of one house and into the other by specific deadlines.
You want your deposits back and the next person moving in wants a clean house!
So pack up all your stuff and move it into your new place. Superior Housekeeping Service to the rescue!!
Bellevue's finest in Move Out Cleanings! Ask our clients, they love our work!
Every surface will be cleaned or polished, and any special instructions you give will be given our complete attention. You're on a strict time table and need things done by a specific date! We know this! And we'll partner with you to make sure it all happens on time!
Ask for our Move Out Cleaning Checklist showing all of the cleaning areas we address in a Move Out Cleaning. Whether you have new tenants moving in to your rental or you are moving out and need your security deposit back, we've got you covered.
Our Move Out Cleaning service covers every nook and cranny throughout your home to ensure it is spotless. We'll take care of the most stressful part of moving: CLEANING!! All you need to worry about is packing your belongings and we'll take care of the rest.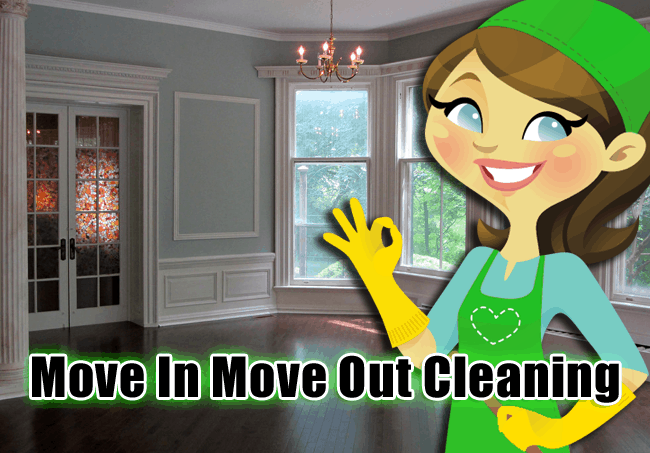 HERE IS WHAT OUR MOVE OUT CLEANING SERVICE INCLUDES:
All Rooms​
Clean inside all cabinets, drawers, and closets
Clean window tracks & sliding door tracks & window sills
(Windows are an extra add on)
Clean mirrors and glass surfaces
Clean and wipe doors, frames, handles, light switches
Clean baseboards
Dust all horizontal surfaces
Dust and wipe window blinds
Vacuum and mop floors
Vacuum all rugs and carpeted areas
Spot clean walls
Bathroom
Clean toilet and surrounding areas.
Sanitize bathtubs, and showers, removing soap scum & hard water stains
Clean countertops, mirrors and sinks
Clean walls, doors, and light fixtures/switches
Scrub grout & tile areas
Vacuum and mop floors
Kitchen
Clean outside of all appliances including oven and refrigerator (Interiors are an add on)
Clean countertops, backsplash, and sink
Clean, Revitalize & Polish all stainless steel
Clean inside and outside of all cabinets, drawers, and closets
Clean oven range hood
Vacuum and mop floors
We deliver the unparalleled best & most thorough cleaning services in the Greater Seattle Area and I back it with a 100% Satisfaction Guarantee.  If you are not completely satisfied with our cleaning, we will be back within 48 hours to "touch up" the cleaning at absolutely No Charge.  We will "Make it right" by cleaning the home until it's at the level that you're completely satisfied at the end.
Click Book Online to set up a Move-Out Cleaning