December 19, 2021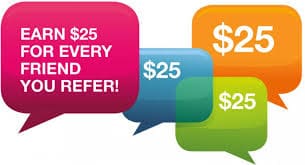 SUPERIOR HOUSEKEEPING SERVICE, LLC
CLIENT REFERRAL PROGRAM

We take client Referrals seriously. So much so that we compensate for them! For every friend or family member that you refer to us for a cleaning, when they order a cleaning we will send YOU $25.00 via PayPal!

And if the person you refer to us becomes a Recurring Regular Client, we will clean your entire home ABSOLUTELY FREE! That's right! We'll clean your whole home for free!!

So, you can notify us by calling us, sending us a note via our website at www.superiorhousekeepingservice.com or emailing me at [email protected]. We need 3 things: YOUR name, THEIR name and a contact PHONE number for them. We will track each Referral and when they order a cleaning YOU will get PAID! It's that simple.