Here's Why We're The Best Housekeeping Service:
"See & Feel the Superior Difference!"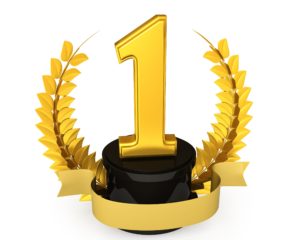 We are Professional Home Cleaners in the Greater Seattle Area, dedicated to providing exceptional housekeeping services, world-class customer service and a personal touch you won't find anywhere else. As our Mission Statement says, "We do for our clients what we'd do for ourselves, in our own homes". We love what we do. The reason we love it is because we get to make people happy by providing them with a spotless home! My desire is to be the best housekeeping service in your area, and my goal is to provide you with high-quality cleaning services at an affordable cost. To provide you with VALUE!
No other housekeeping service does this:
"See & Feel the Superior Difference!": We deliver the unparalleled best & most thorough cleaning services in the Greater Seattle Area and I back it with a 100% Satisfaction Guarantee. We also provide services no other housekeeping service provides. Things like polishing your wood furniture to bring out the natural beauty. And the results are huge and very pleasing! Imagine all of your furniture GLEAMING with a beautiful shine! We clean, rejuvenate and polish all stainless steel so it looks brilliant and brand new! And if your flooring allows, we wax your floors monthly to maintain their luster. The end result is what we're working for – a home that is beautiful to look at and be in. NOT just "ok" to look at. – We do for our Clients what we would do for ourselves in our own homes! No other housekeeping service does this. Our motto is: "Be Exceptional! Who wants to be average?"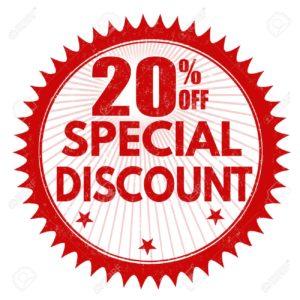 THE PRODUCTS WE USE:
We use effective, high quality brand named products that are specifically designed for the type cleaning we're doing. Products that will get your home remarkably clean, fresh & brilliantly shiny. Products I've come to appreciate and rely on.
SATISFACTION GUARANTEE:
We offer a "Satisfaction Guarantee" if for some reason you're not happy with our cleaning, we'll be back at no charge, within 48 hours to touch up whatever the problem was. Customer satisfaction is paramount to us! I also recommend a "walk thru" of the home when we're done to make sure everything is satisfactory before we leave.
Lastly, I promise to keep my prices very competitive where I'm offering you a value in housekeeping services. Joined together is how I came up with my tagline:
"Where Exceptional Service & Affordability Meet!"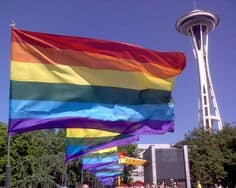 WE GIVE YOU OUR ALL EACH CLEANING
Superior Housekeeping Service, LLC is a gay owned & operated business. We foster diversity & individuality in our clients & staff alike. We also have some of the nicest folks working for us. Quality is job 1 to each & every one of us, and it shows in our work. What makes us different from other cleaners though? Our belief that every client deserves the highest quality cleaning for their money. VALUE! If I were selling cars, it would be a Mercedes-Benz class car or higher, but more affordable. And people who want quality are willing to pay for the value they receive. I believe that and my clients have demonstrated it.
My business is based on the very beliefs and values I have as an individual. Run an honest business with exceptional service and the highest of quality at a fair price and it will prosper.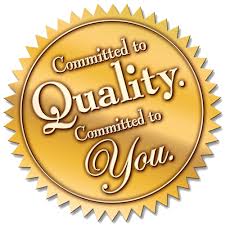 WHAT SETS US APART FROM THE COMPETITION:
There are many qualities that make us the best, but what sets us apart from most other housekeeping services is my demand for high quality work, providing exceptional service and building lasting business relationships built on "old school values".
We offer what many in this industry claim but don't deliver: Superior Housekeeping Service" describes the quality of service I provide to my clients.
I provide a high-quality service at an affordable rate. I make sure that my clients are happy and satisfied with their cleaning after we leave – or sometimes while we're in the middle of it! We do a thorough search for all your dirtiest spots–all surfaces and floors get scrubbed clean. And once we've completed our service, you'll wonder how it was so easy to keep your home clean before!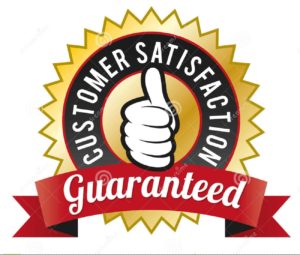 OUR SERVICES:
I also offer a variety of housekeeping services: weekly, bi-weekly, and monthly cleaning plans for Standard Cleanings, Deep Cleanings & Move Out Cleanings. Additionally, we've added "Ala Carte" Cleanings where you decide what areas you want cleaned and we provide you with an estimated cost, for when you don't need your whole house cleaned. It's a way to keep your cleaning bill down! And if you need something unique, I'll make it happen–just ask!
DEVELOPING RELATIONSHIPS:
We don't just have "customers", we have CLIENTS. It is our goal to develop a long, lasting, mutually beneficial business relationships with each and every client. We partner with you to make sure you home is always clean, tidy and comfortable. And with regular service, you can rest assured that your home is ready for company to drop by any time, and we've got your back on that one!
We take pride in all that we do because it's about much more than just the work itself. Every day is an opportunity to not only clean but also build relationships with clients who trust us with their homes. Each day is a new experience and opportunity to learn something new!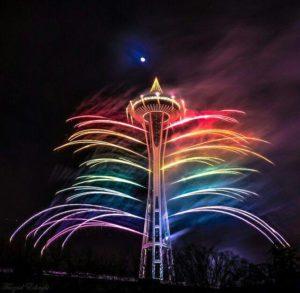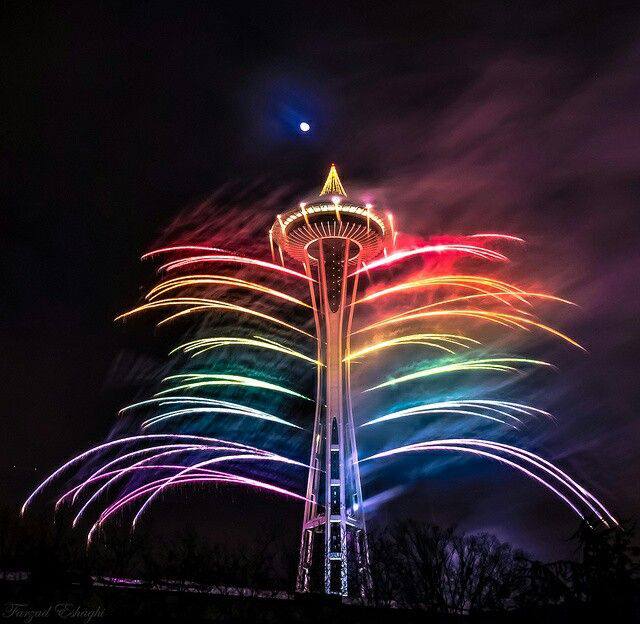 OUR QUALIFICATIONS:
My housekeepers undergo extensive background checks which result in us being able to offer you peace of mind that your home will be clean with no worries about safety or security. And they all have 10+ year's experience, so they're ready for anything you can throw at them.
FASTER/MORE EFFICIENT:
Statistically we are 25% faster than the industry standards. We are highly proficient at what we do and the results are exceptional. Almost every Review we have is a 5-star review, and that didn't happen by coincidence. Our customers are very pleased with the work we do. And you will be too.
We look forward to meeting you–we're ready for the chance to prove that we're the best housekeeping service
and provide the most thorough cleaning of any service in the area! "See & Feel the Superior Difference!"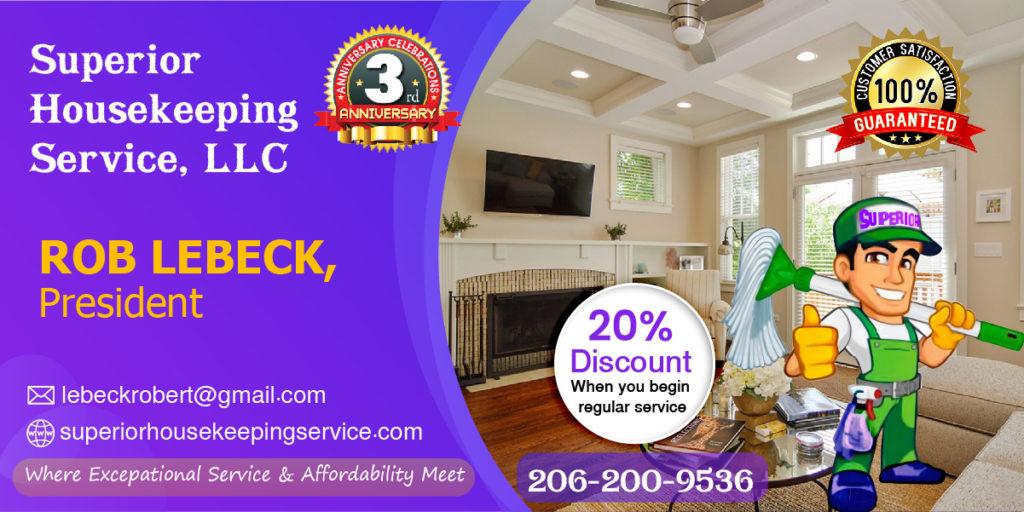 Rob Lebeck, Owner
Superior Housekeeping Service, LLC